Over Confidence, Klopp's Limiting Factor to Succeed at Liverpool
Klopp's decision to sub off Salah when Liverpool were just one goal up cost them a vital 3 points on Sunday
Beside Manchester City, Liverpool are yet another team that are playing fantastically well in the Premier League. Klopp's style of play is majorly to attack and this has really got their fans enthused and entertained. Looking at Liverpool's style of play, they could challenge any team and in any competition in Europe but may end up not winning a trophy.
Liverpool were the 4th highest scoring team (78) in Premier League last season and have also continued well, scoring well in both Premier and Champions league this season. Liverpool  has got a deadly attack that could win them anything, but for Klopp's management of team, they may struggle to make top 4 this season. I am not a Liverpool fan and  not trying to be critical of Klopp, but you will look at it from his squad rotation point of view, it is really not working well for Liverpool.
Frank Lampard recently blamed him for keeping Saido Mane on the bench against Chelsea, a match were they dropped vital 2 points after going one up and in total control. He subbed off Coutinho in a game where you need a play maker to keep possession costing them at the end when Willian scored a late goal to save Chelsea a point.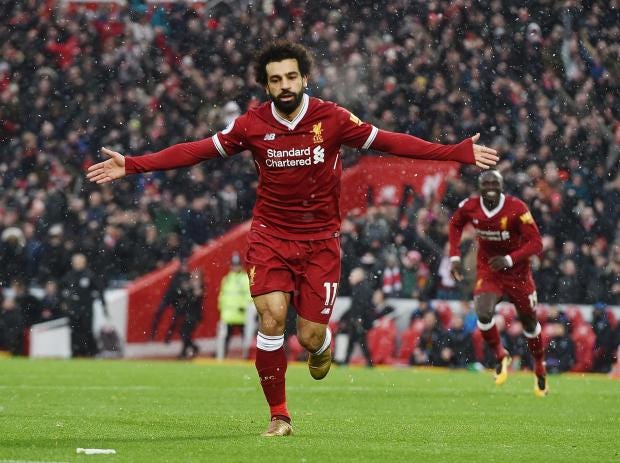 He made another drastic decision in Sunday's derby match against Everton and turned around a game which Liverpool could have comfortably won to a draw. His decision to sub off Salah who was the goal scorer and by far the best player on the pitch for Firminho when Solanke was apparently tired and no longer contributing. Liverpool were only a goal up and it's a derby match, you don't sub off your best player in such situation. Although, there are fixtures overload in December and there is need to protect your key player, this is not the only time Klopp's over-confidence has killed Liverpool. They were a subject of disgrace at Man City after losing 5-0 to them following Mane's red, he failed to swallow his pride and refuse to close up to avert further damage, but instead, he brought in more attacking players after trailing by one goal.
Klopp is a fantastic coach and has brought so much confidence to Liverpool, but he needs to understand the Premier League if he is to bring back the glory days at Anfield