See Top Gambling Footballers Who Went from Riches to Rag
The Evil of Gambling! See Top Gambling Footballers Who Went from Riches to Rag
It is a common saying that the rich people will always look for multiple stream of revenue, but is gambling a sustainable source of revenue?
In Nigeria today, football betting have become very popular amongst youths, some call it "Youth Empowerment". For the purpose its serving, its not a bad idea as it has given alot of football lovers reasons and reward for their passion. This however does not stop the rich ones from betting as well. For the riches, they stake so high and with unbelievable items.
We are all aware of footballers crazy wages and for you to be a well known star and in a big club, you must be earning fairly high. However, there are cases of footballers who are real gamblers and their addictness rating is so high that gambling has gotten them into real trouble.
Browse below to see the top five football gamblers of all time
5. John Arne Riise


At the peak of his powers, former left back John Arne Riise was bombing down the channels for Liverpool not to mention Fulham. Earning in excess of $80,000 a week, his sweet left foot conjured up a wide variety of crosses and his free kicks were a trademark. However, this did not stop the former Merseysider from ending up in court. This was due to an unpaid debt of around $150,000. Furthermore, he was involved in a bitter legal wrangle with his agent at the time, Einar Baardsen over a suspected $5 million fraud.
4. Celestine Babayaro


Once on $45,000 a week, former marauding Newcastle United and Chelsea defender Celestine Babayaro was more used to terrorising players than high courts. He made more than 60 appearances for the Toon Army and appeared for the Blues on several occasions. However this did not stop the Nigerian international from a court order being made in Croydon. Despite being signed by Newcastle for $2.5 million, Babayaro racked up crippling debt and was later released in 2007.
3. Eric Djemba Djemba


Another ex-Manchester United man makes it onto the list and this time it is former midfield ace Eric Djemba-Djemba. With career earnings in the region of $6 million, the Red Devil and Aston Villa player was declared bankrupt over outstanding debts he owed. The Cameroon international managed to break into the United team but was soon sent on his way after a string of unsuccessful performances. After some time in the footballing wilderness, Djemba-Djemba ended up this year at lowly Scottish side St. Mirren.
2. Brad Friedel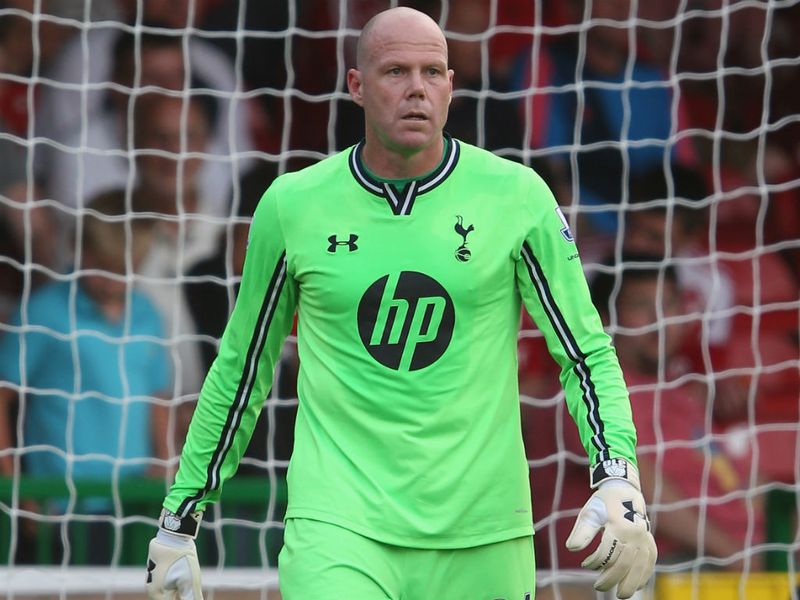 Iconic American goalkeeper Brad Friedel was one of the best no.1's around, especially in his home nation. With successful spells at both Aston Villa, as well as Tottenham the former US no.1 was earning a fair wedge between the sticks. Yet, in 2011, Friedel had actually been declared completely bankrupt back in the United States. His football academy based in Lorain, Ohio was spiralling debts of around $7 million. In fact, most were not willing to subscribe thanks to its hefty $50,000 annual subscription which led to the banks repossessing his home.
1. Paul Gascoigne


Arguably one of the finest talents to have ever come out of the British Isles, Paul Gascoigne was a unique footballer. With bundles of natural skill and oozing silky moves, the Geordie boy played for his hometown of Newcastle United before moving on to several highly prestigious clubs. This featured the Glasgow Rangers and Tottenham Hotspur, whilst he also played in Serie A for Roman giants Lazio. A joker at heart, Gazza was the jewel in many a football fan's eye. But it was off the field where he encountered more than a few problems. Struggles with booze, drug addiction and depression have seen him owe the tax man more than $400,000.
Credit: http://www.thesportster.com