Sevilla 3 vs Liverpool 3! See Top Comebacks in a Single Match in Champions League
Sevilla stunned football world last night after completing a remarkable comeback after going down 3 goals to Liverpool in the  first half of a football match on Tuesday night. This Epic comeback has reminded us of some great moments of comeback in a single match in Champions League.
6. Manchester United 4 Real Madrid 3 (2003 Quarterfinal)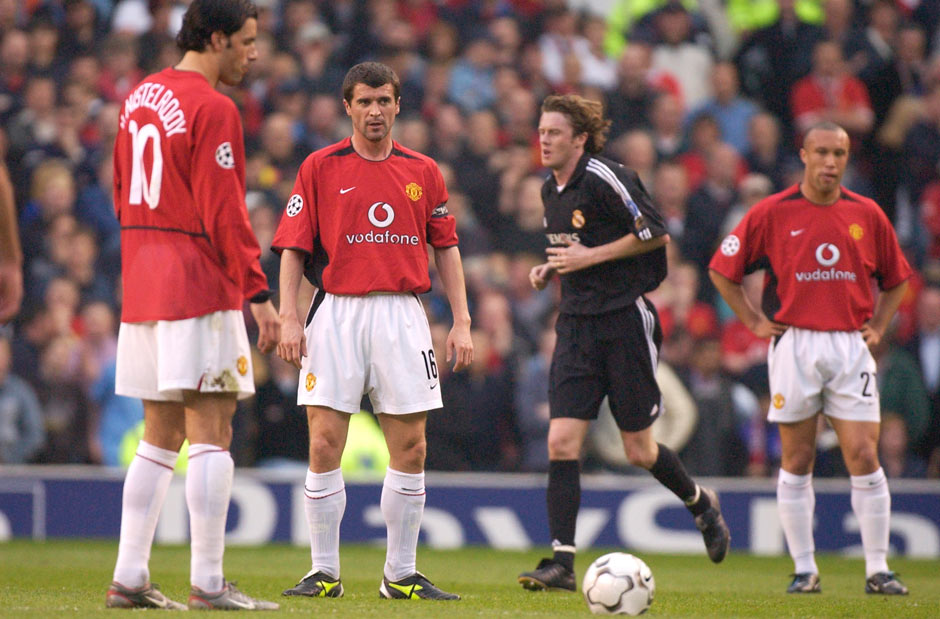 It was one of the most highly-anticipated matchups in Champions League history, and after Real Madrid won the first leg 3-1, Real Madrid appeared likely to advance into the semifinals. Real Madrid were able to advance into the semifinal, and their second leg matchup at Old Trafford turned into one of the Champions League greatest matches ever.
With David Beckham starting on the bench, Real Madrid came out firing. Ronaldo was able to register a hat trick at the Theatre of Dreams and left the pitch to a standing ovation. Beckham came into the match late and scored two goals to give United a 4-3 victory. Even though United lost 6-5 on aggregate, the fans certainly left knowing they saw one of the greatest football matches in Champions League history.
5. Werder Breman 5 Anderlecht 3 (1993 Group Stage)
In the 1993 group stage, both Werder Bermen and Anderlecht failed to advance into the knockout stage. Yet the most entertaining match of the group stage came between these two sides. In the first 70 minutes of the match, Anderlecht held a 3-0 lead and appeared to have the game secured. But Bremen never gave up and got goals from Wynton Rufer, Rune Bratseth and Bernd Hobsch to tie the match. In the dying minutes of the match, Marco Bode and Rufter each scored to give Breman a memorable 5-3 victory
4. Deportivo La Coruña 4 PSG 3 (2000 Second Group Stage)
In what was the second-to-last year of the secondary group stage in the Champions League, Paris Saint-Germain found themselves up 3-0 thanks to a brace from Jerome Leroy and a Jay-Jay Okocha goal. It seemed that PSG were going to keep their hopes of advancing further in Europe alive. However, Deportivo were able to come back thanks to a hat trick from Walter Pandiani along with a Diego Tristán goal in the final half an hour. Deportivo were able to advance to the quarterfinals; they lost to Leeds United.
3. Manchester United 3 vs Juventus 2 (1999 Semifinal)
After the first leg ended in a 1-1 score, Manchester United knew that only a win or a draw with at least two goals scored was going to send them to Barcelona for the final. Juventus showed no mercy and went up 2-0 early by means of a brace from Filippo Inzaghi. Shortly afterward, Roy Keane was shown a yellow card. This meant that he was going to miss the final—should United qualify for the match. This caused Keane to put in one of the greatest individual performances ever by a Manchester United player. Keane first scored off of a header to get United within a goal of tying the match, and his play led to two more goals from Dwight Yorke and Andy Cole to give United an inspiring 3-2 victory. When speaking of Keane's display, Sir Alex Ferguson said this: "The minute he was booked and out of the final he seemed to redouble his efforts to get the team there. It was the most emphatic display of selflessness I have seen on a football field."
2. Manchester United 2 vs Bayern Munich 1 (1999 Final)
The 1999 Champions League final saw the two best sides in Europe play in a final that will be remembered forever. Manchester United came into the final knowing that the Champions League was the only trophy left needed to complete their treble. Bayern Munich would have completed a double of the Bundesliga and the Champions League if they were able to win the final. Also, Bayern could have completed their own treble if they won the DFB-Pokal that was to be played shortly after the Champions League final.
Bayern were able to take an early lead by means of a Mario Basler free kick. This lead was unable to get extended however, due to Bayern hitting the post multiple times on plays that had beaten the United defense. With time running out, Man United needed a miracle and they were given one. Off of a corner with every United player forward, Ryan Giggs' shot was veering wide before substitute Teddy Sheringham was able to score to tie the match. Just over a minute later, United won another corner, and this time, Ole Gunnar Solskjaer was able to lift a redirection from Sheringham past Oliver Kahn to give United the improbable 2-1 lead and their first European Cup since 1968. Manchester United's treble of the Champions League, Premier League and FA Cup is the only time that any English club has won all three trophies in one season.
1. Liverpool 3 vs. AC Milan 3 (2005 final)
Milan had jumped out to a 3-0 halftime lead, presumably ending the final after just 45 minutes. But Liverpool mounted a comeback right out of the break, scoring three times by the 60th minute to bring things level. With neither team able to break the 3-3 deadlock, they went to penalties and it was there Liverpool were clinical making three out of four penalty kicks to win and cap the miracle in Istanbul.